Insta3D is another first in the country, a sure hit for events and activations.
Why we love Insta3D?
Social Media Viral Factor – Imagine posting your Insta3Dvideos. Followers randomly browsing are in for a surprise when you literally go out of their Instagram feeds! Insta3D layouts are not limited to Instagram. We can create layouts for Facebook, Youtube, and other social media platforms.
Effective Brand Awareness and Messaging– We customize your Insta3Dbackgrounds, effects, captions, and hashtags to reflect your campaign look and communications. It's then shared by the guests themselves, making them instant brand ambassadors.
Real Time Outputs – Guests interact with Insta3Dlive, which makes it a very fun experience. Since there's no post processing, that also means faster time and motion.
Data Gathering– Guests input their email addresses to receive their videos and all data gathered are turned over to client.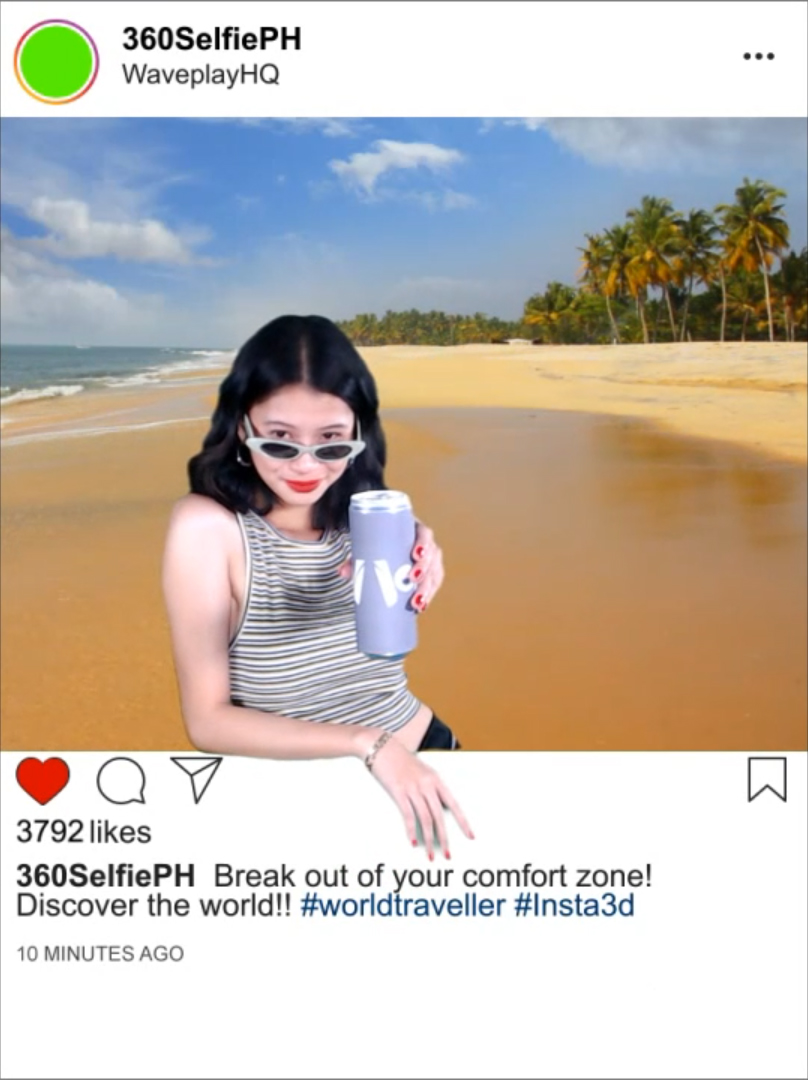 Insta3D