From augmented reality, motion games, and interactive displays, Waveplay now brings you customized Virtual Reality experiences.
Through VR, you can immerse your guests while reinforcing your brand's unique selling propositions and educating information in an engaging way.
Waveplay VR is designed to be user friendly even for first time users, and hygiene face covers are provided to every player.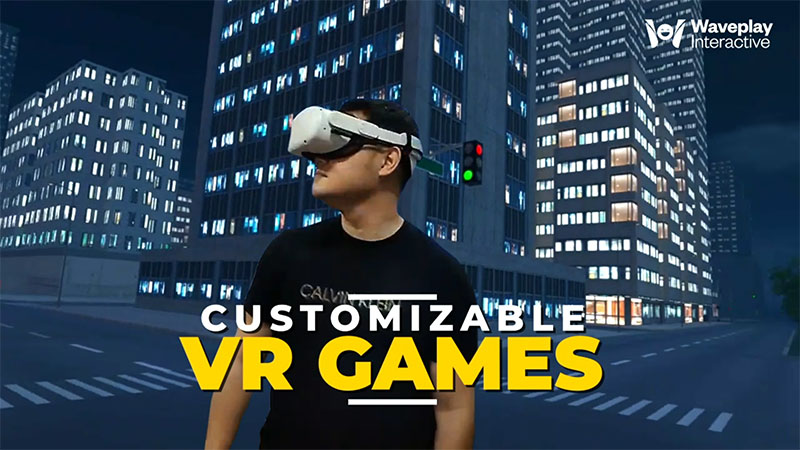 Virtual Reality (VR)